About Smalltech Solutions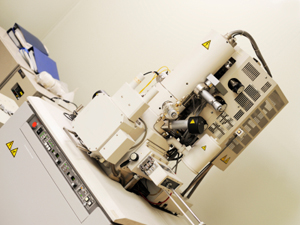 Smalltech Solutions core focus is on providing real nanotechnology science and engineering capability combined with a commercial and professional approach. Most of our clients have a clear idea of their requirements and generally outsource the fabrication of prototype devices to us in order to leverage our existing cleanroom fabrication expertise and speed their R&D process. Moreover it is almost always more cost effective to outsource nanoscale fabrication to dedicated experts than embark on the costly learning curve required in fabricating devices in-house.
Based in London UK, we are not tied to any one facility enabling us to select the most appropriate and cost effective tools for the job from a range of centres of excellence that we use in the UK and Europe. We offer a professional engineering approach with a commercial focus that enables us to offer very fast turnaround, competitive prices and state of the art devices fabricated in Europes best facilities. Our engineers are highly adept in the use of micro & nanofabrication tools and facilities and have worked at leading research groups at the London Centre for Nanotechnology, University College London, Queens University Belfast, Lund University Sweden, Niels Bohr Institute, University of Copenhagen and Harvard University.
We like to keep the process simple for our clients. If you are unsure of exactly what it is you need we can provide free consultation to help explore the possibilities and assist you in defining a clear direction and valid research approach. For defined projects we can provide a definite quote in advance of work commencing and we operate with non-disclosure agreements to protect our clients IP.
We always ensure that work carried out is at the leading edge of nanotech R&D and leverage our extended network of academics, often professors, to ensure world-class science and engineering solutions are delivered to our clients. For further information or to request a quote on a project please contact our Business Development Manager: Email: stephen@smalltech.co.uk