Welcome to Smalltech Solutions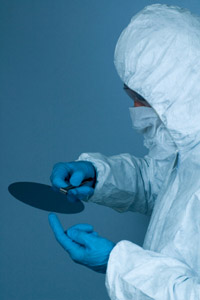 Smalltech Solutions Ltd utilises class 100/1000 cleanroom facilities to provide specialist nanotechnology engineering services in micro and nanoscale fabrication.
Smalltech Solutions with its growing team of professional engineers, leverages access to state of the art laboratories in the UK and Europe. The company has secured favourable terms with leading nanotechnology centres of excellence in the UK and Europe to make use of these facilities for the purpose of commercial services and prototype manufacturing.
Smalltech Solutions works with university researchers and companies, from start-up to multinational, as an agile outsourced resource for nanotechnology fabrication projects. Our focus is on providing engineering solutions through delivery of prototypes, product testing and materials/device analysis.
Generally our clients know what they want and desire to maintain control of the project management of the R&D process. Smalltech can keep the process simple by delivering nanoscale prototypes and devices on time and on budget.